TPG Architecture worked with Broadridge Financial Solutions to create a new space that better aligned their brand and culture with their physical environment and offered a spectacular view of New York City. This set of images posed a number of retouching challenges including the need to neutralize cool color cast while maintaining pops of color in the furniture and correcting distracting reflective glass.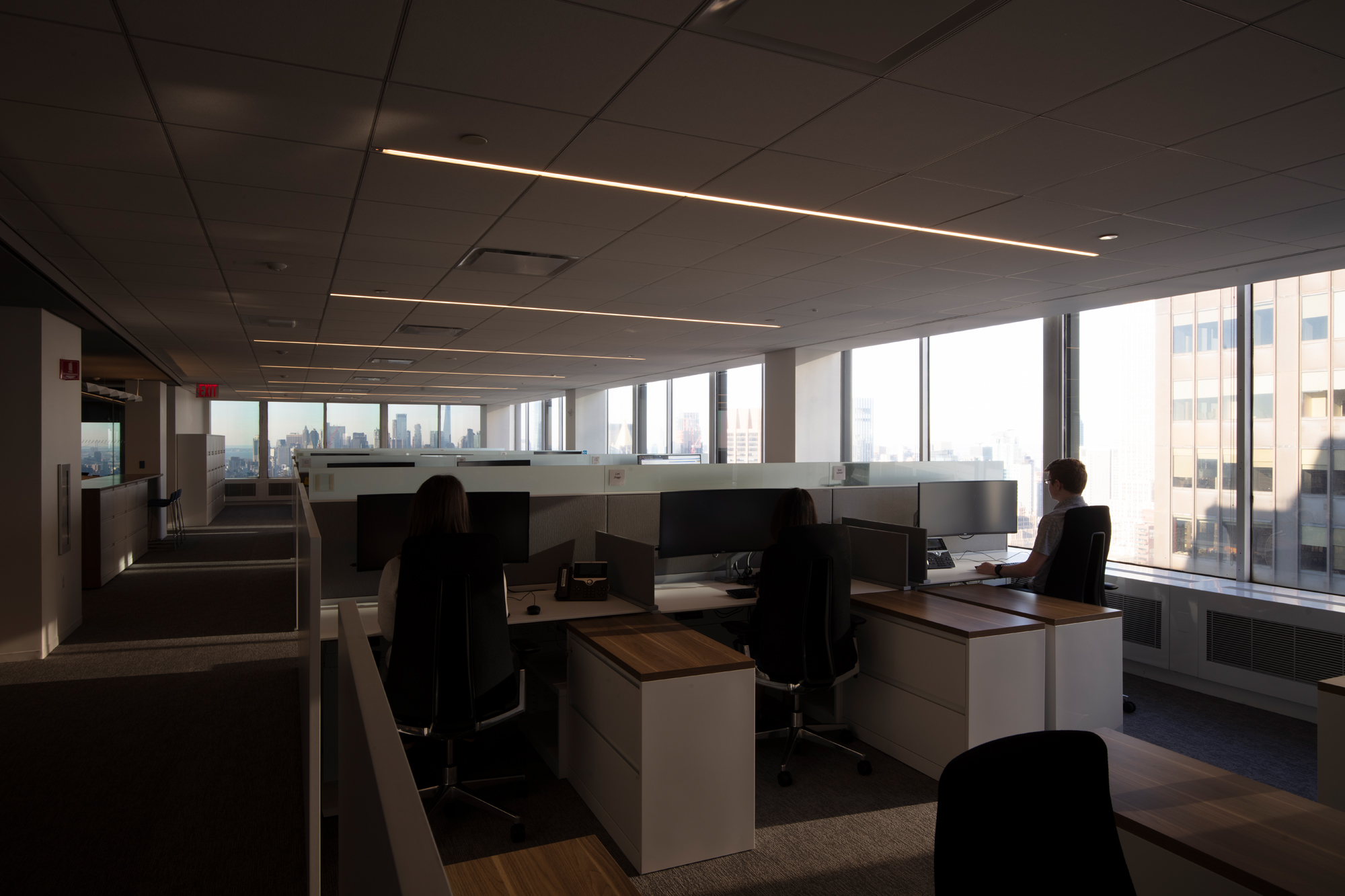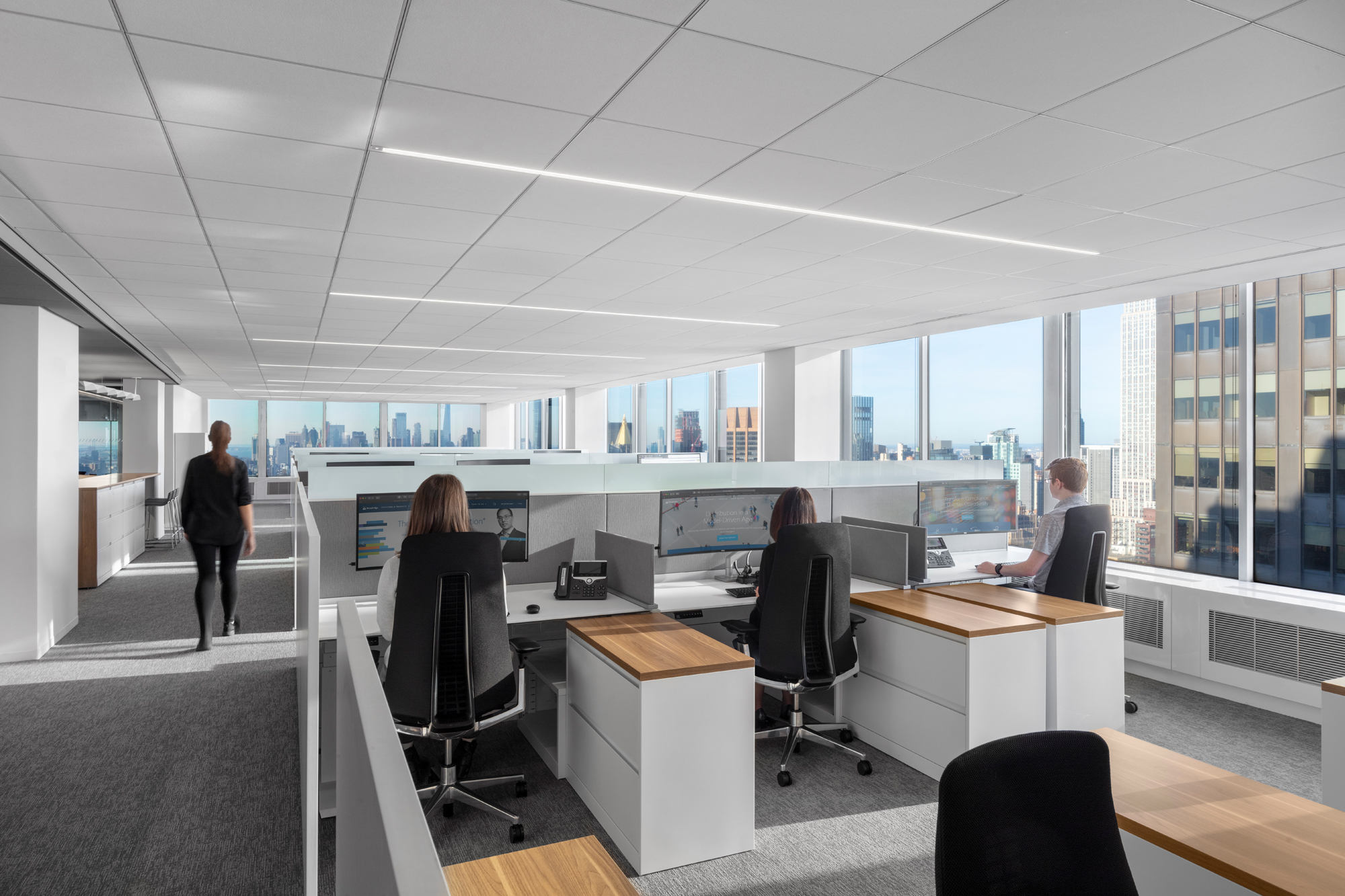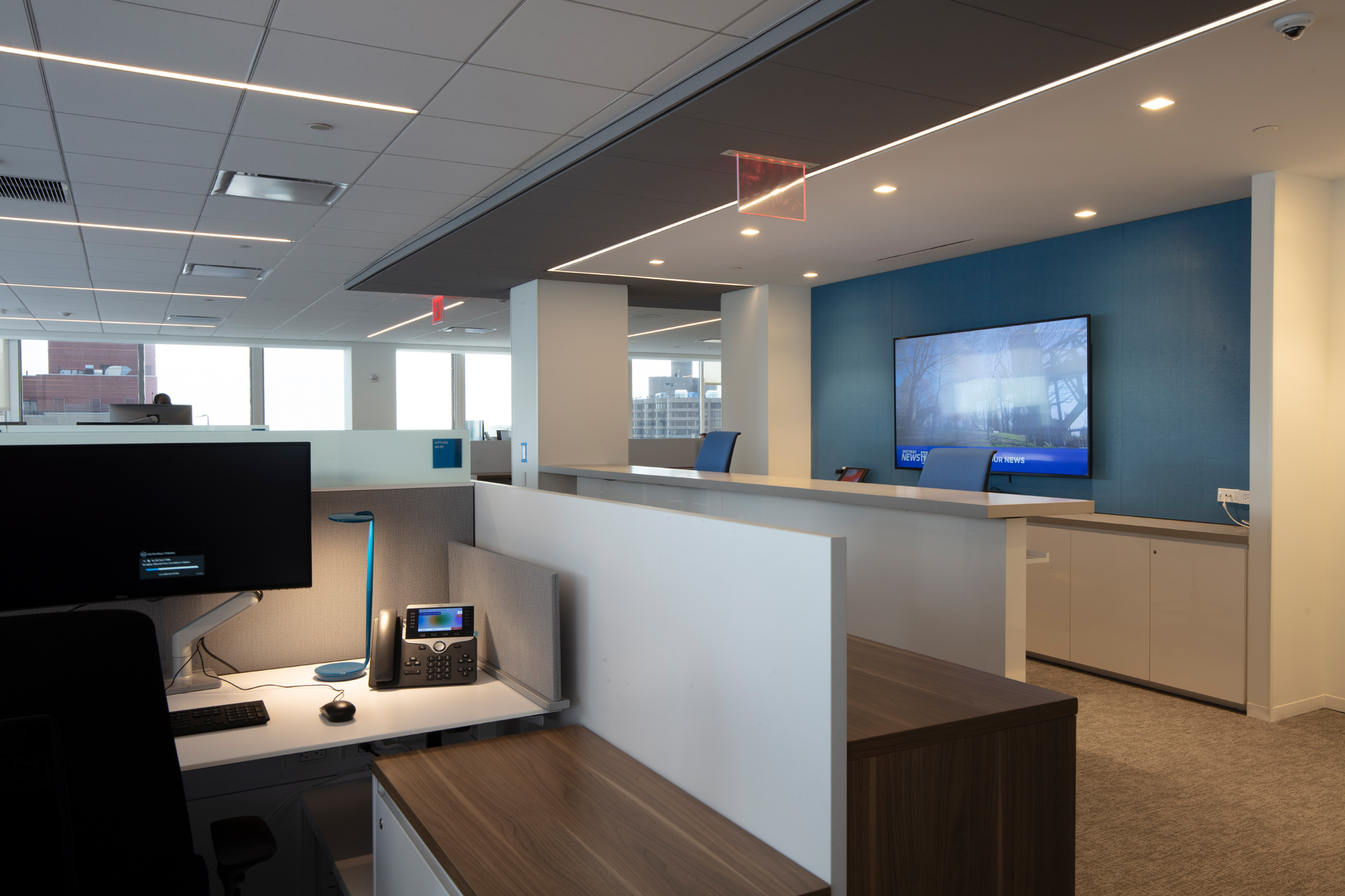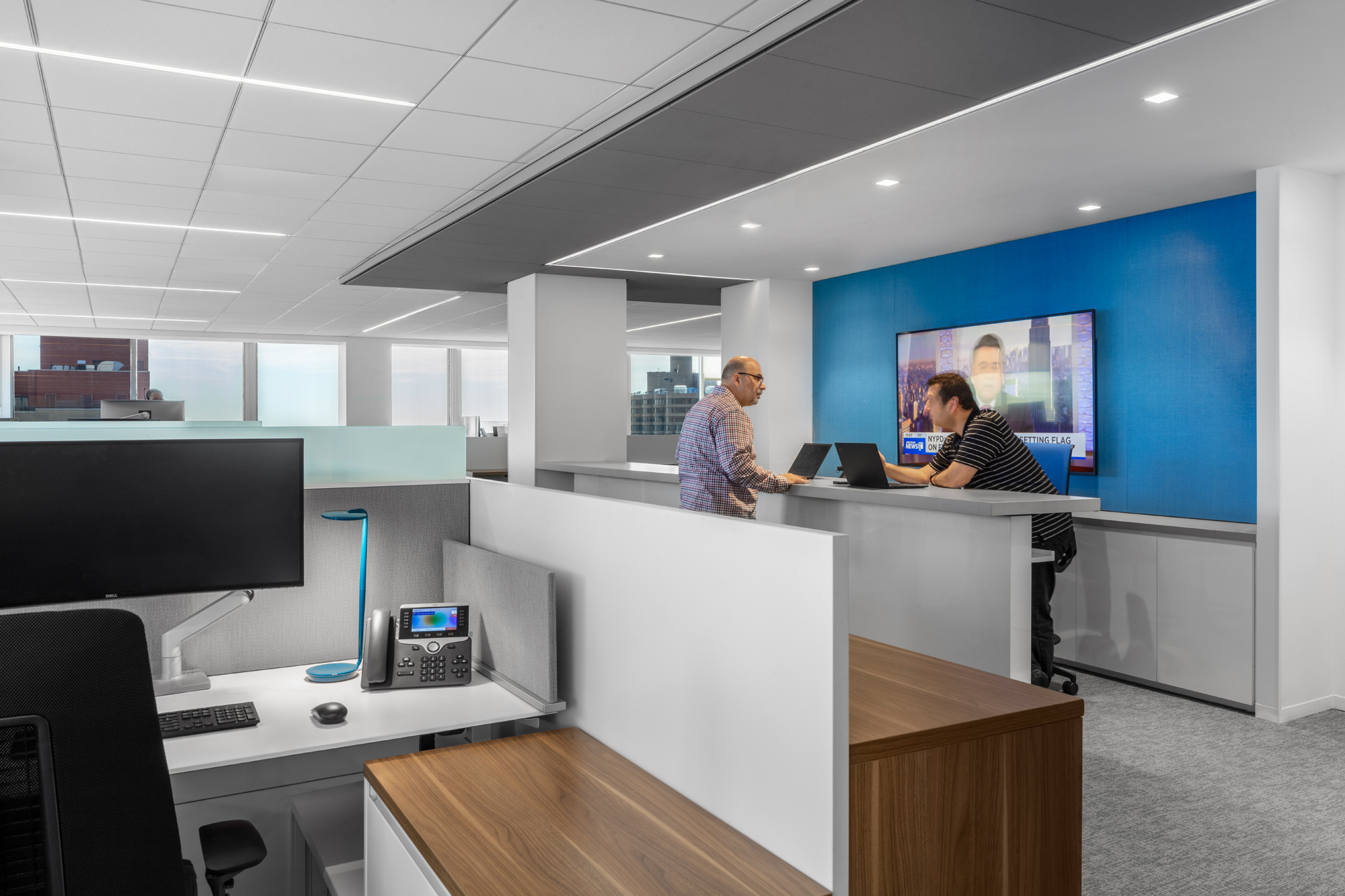 retouching reflections
It's important to remove the reflections in glass to reduce distractions. To accomplish this, I rely on the photographer to flag reflections on-site so that I can composite the different images together.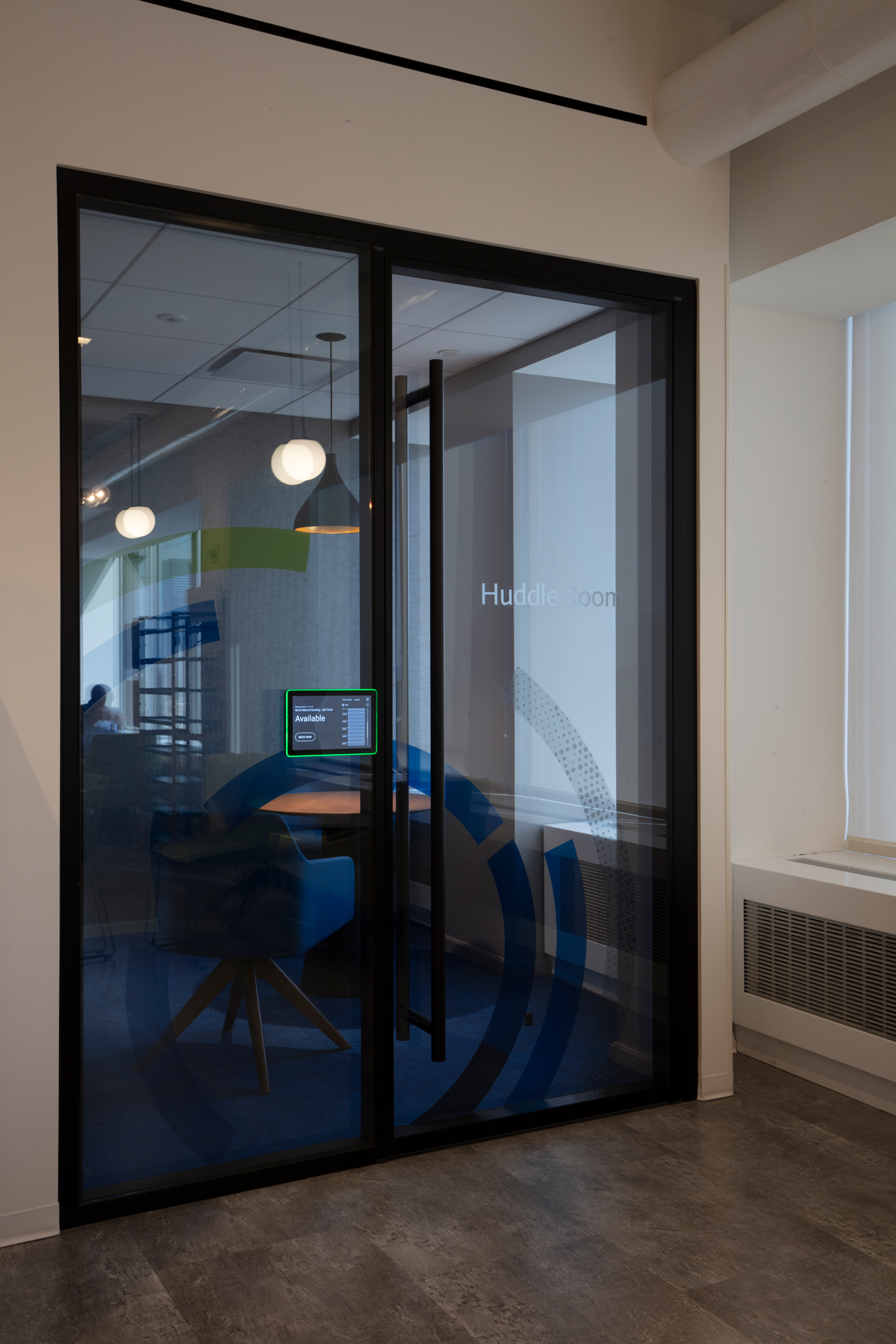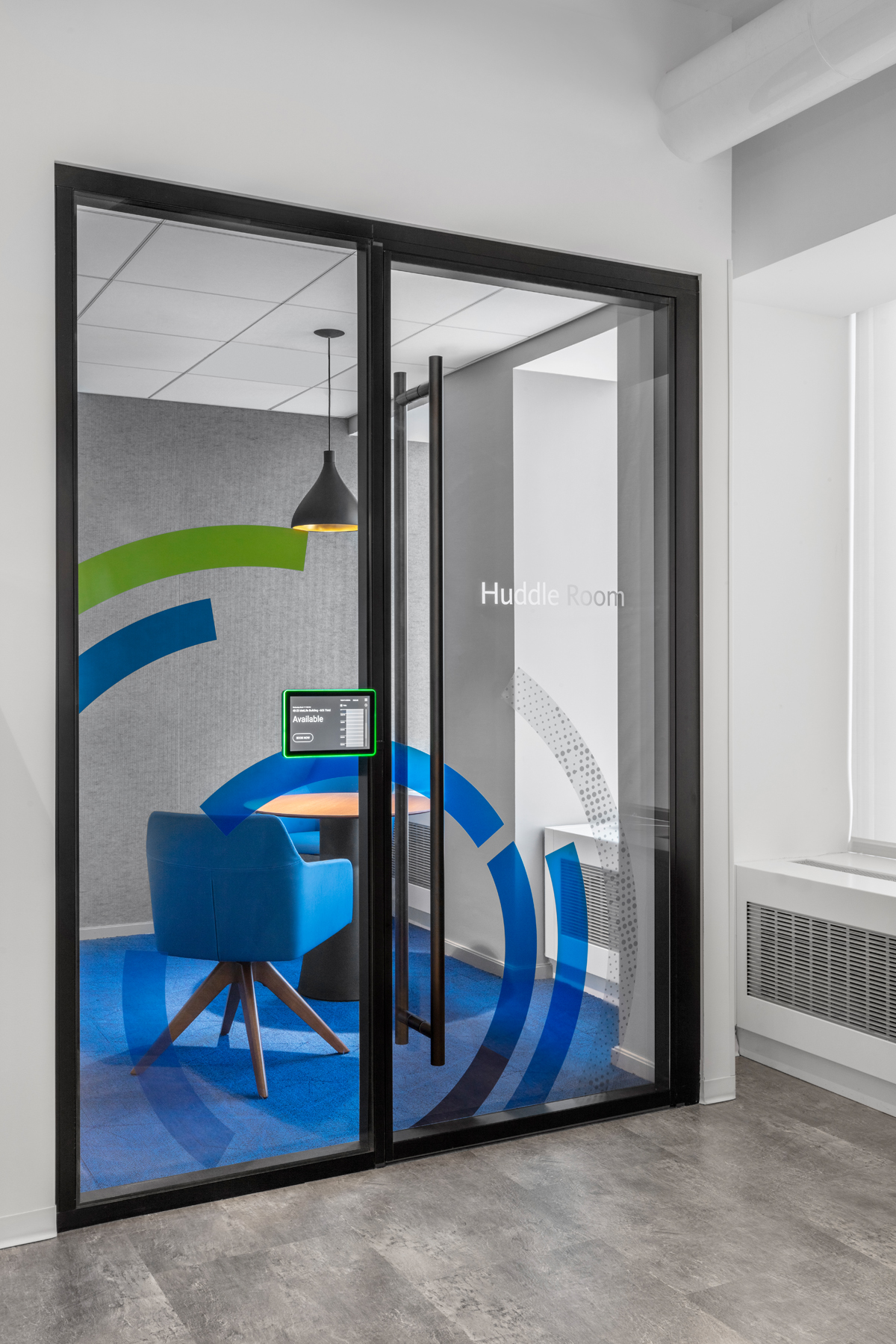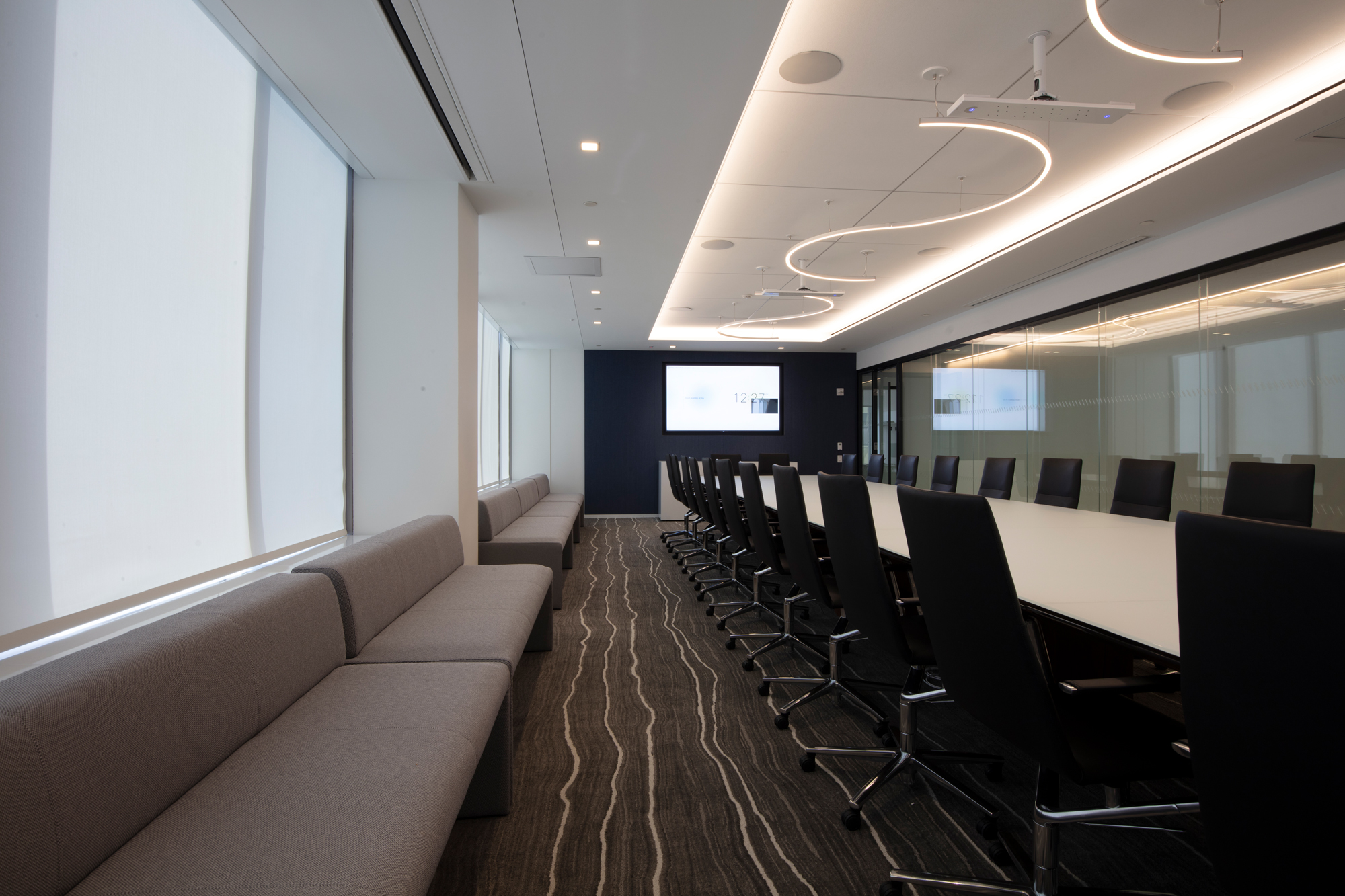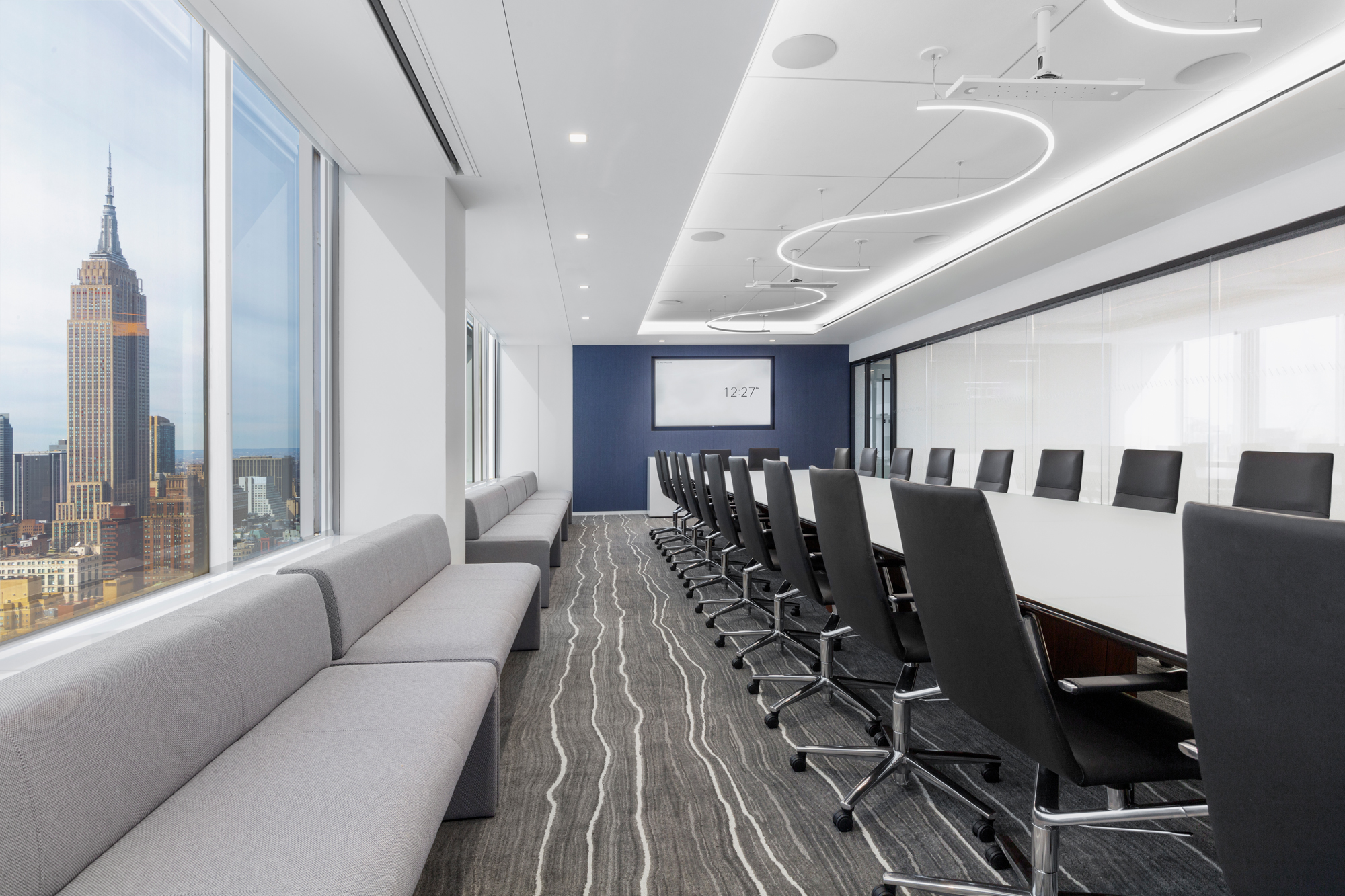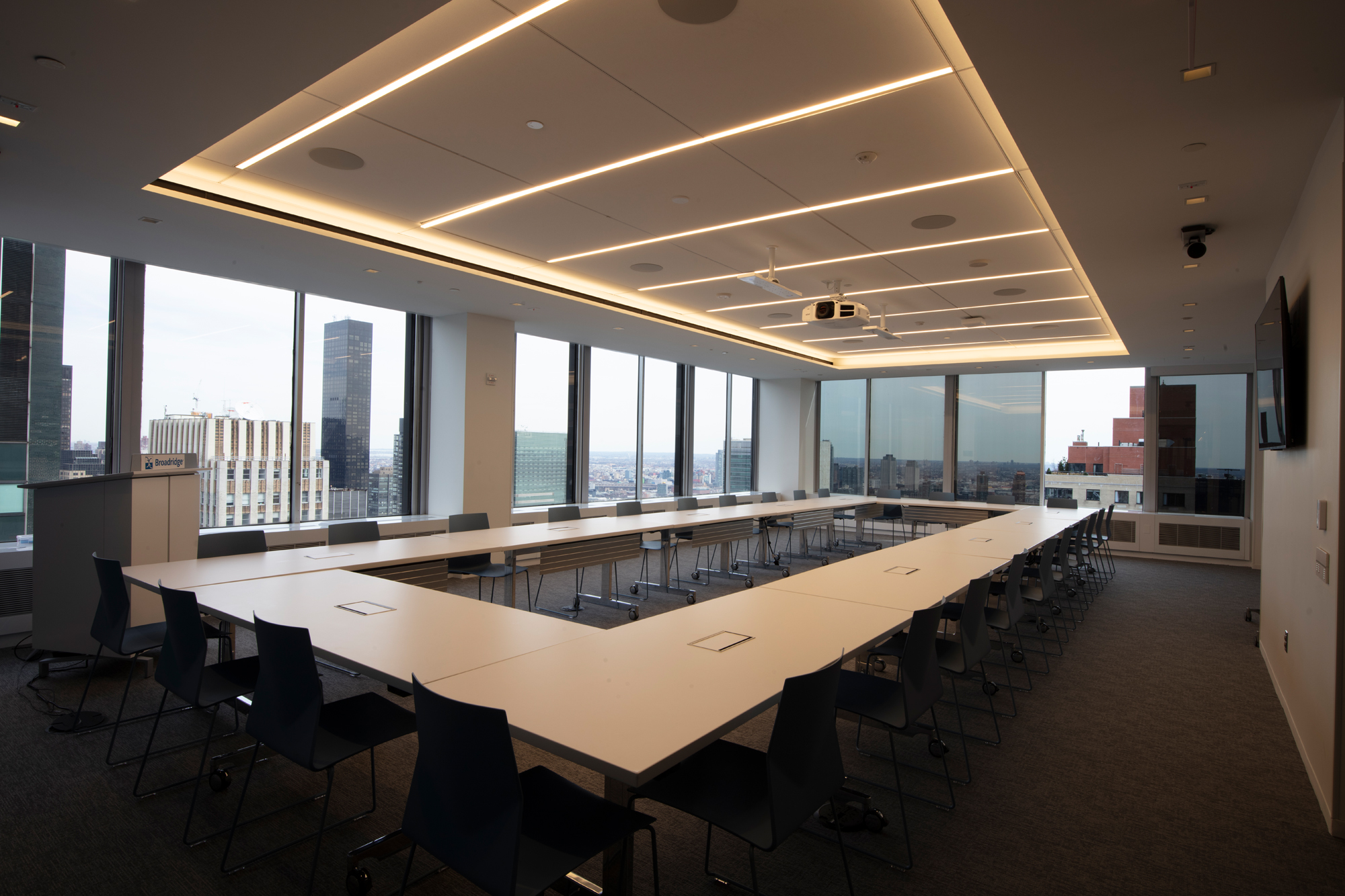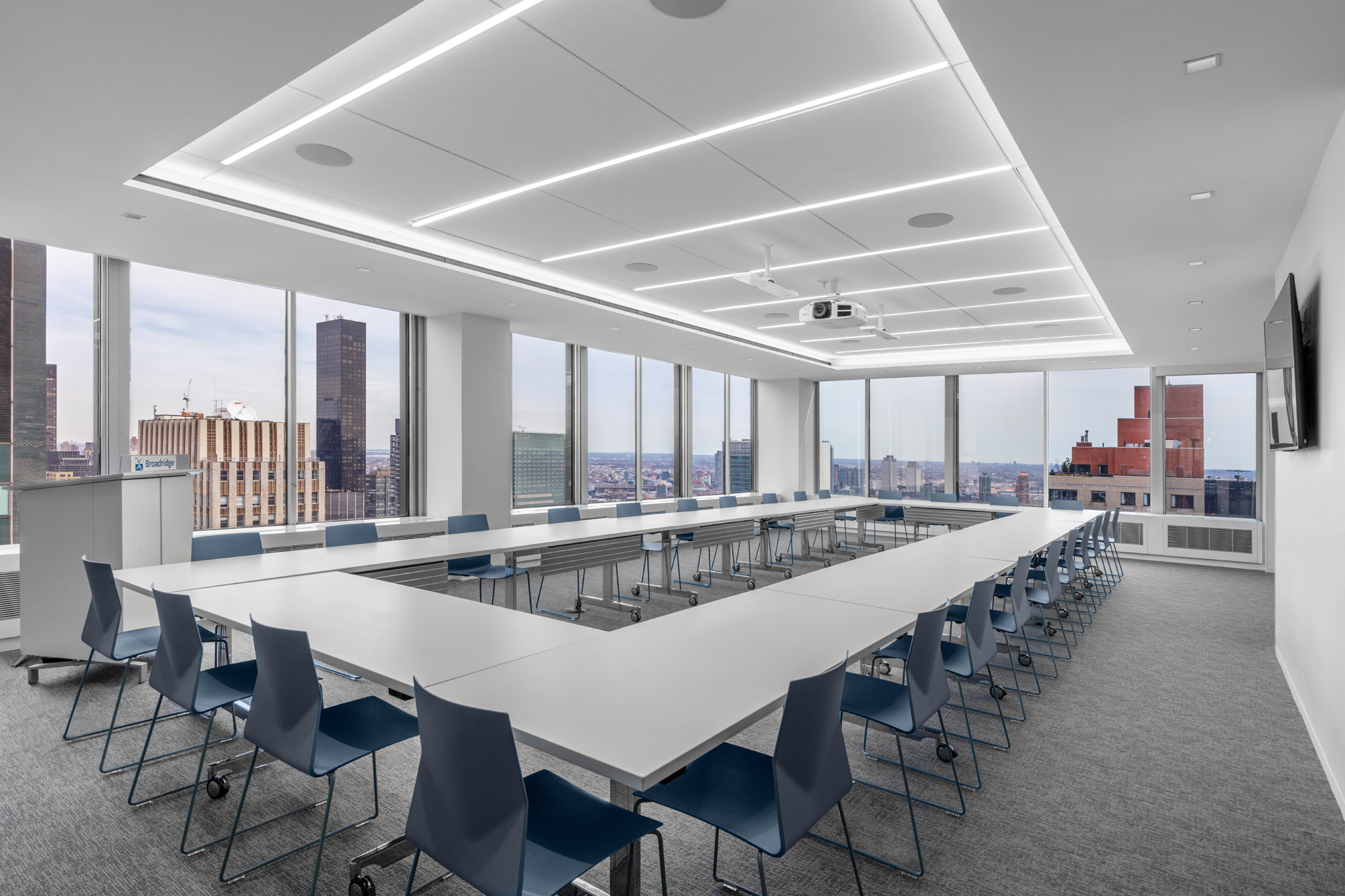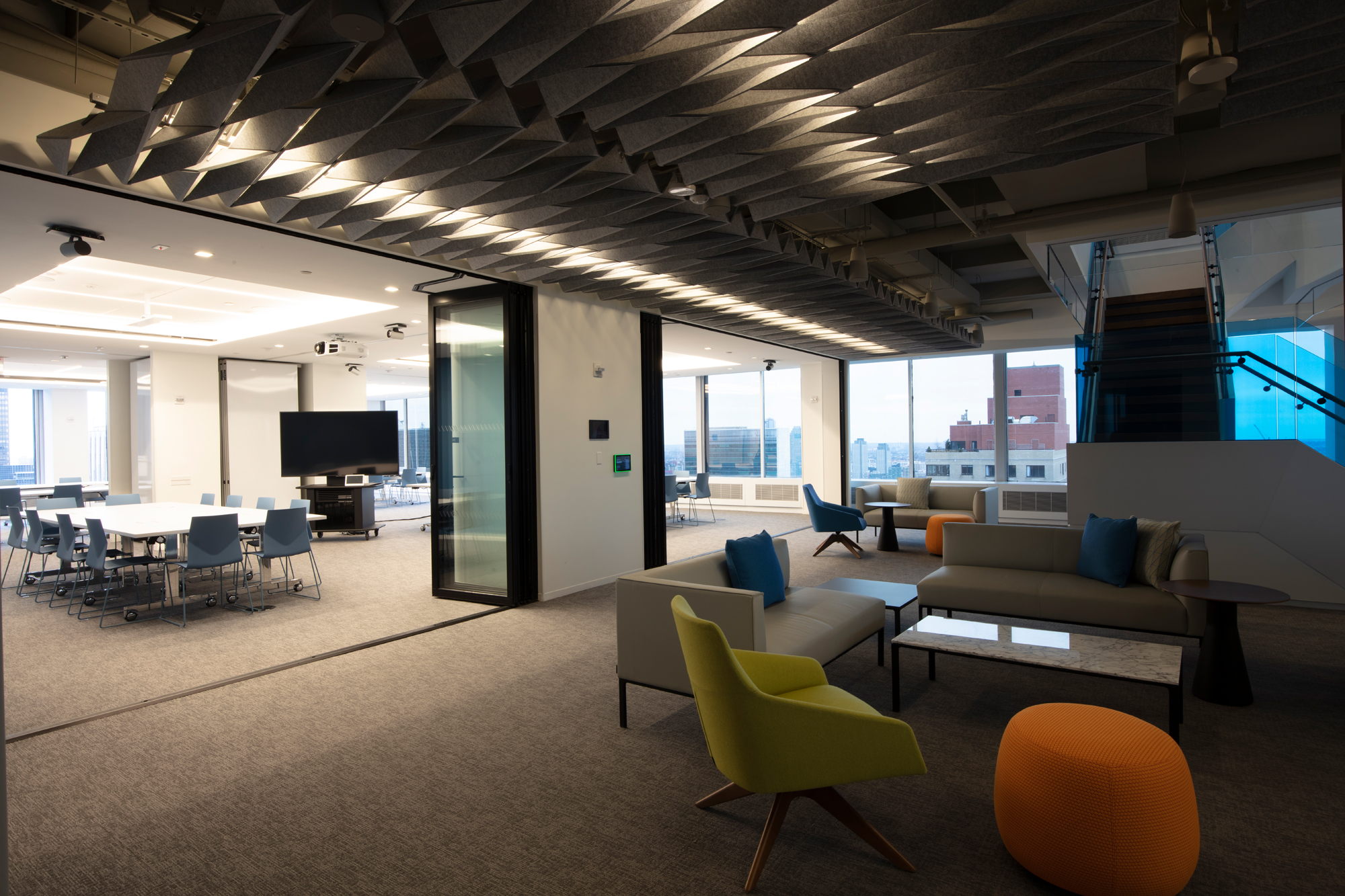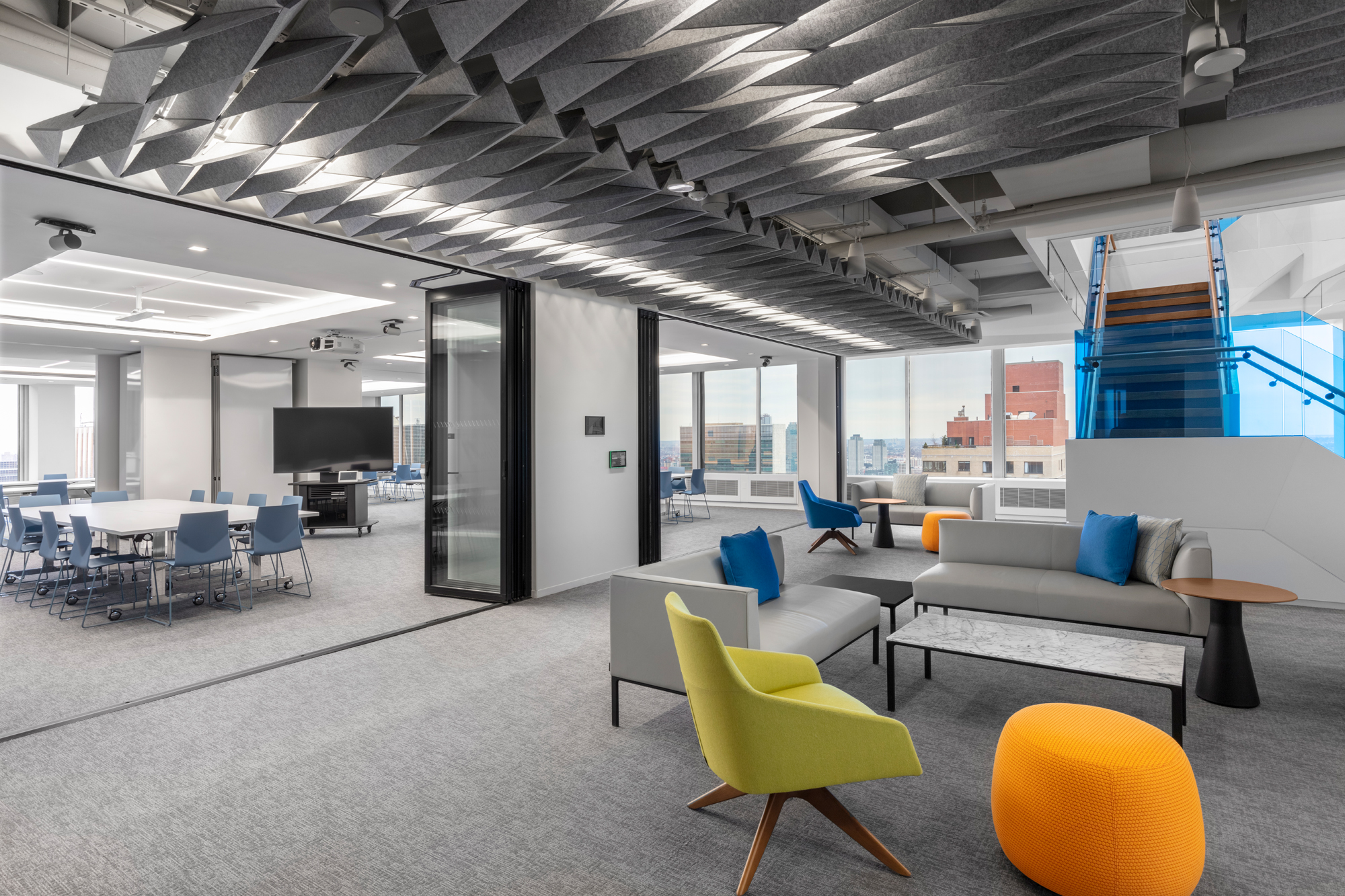 To create consistency across like-images and save time spent in retouching,
I used one image as a template and added features from alt images.
Here, for example, people were added from another image as well as
the partitioned conference rooms.